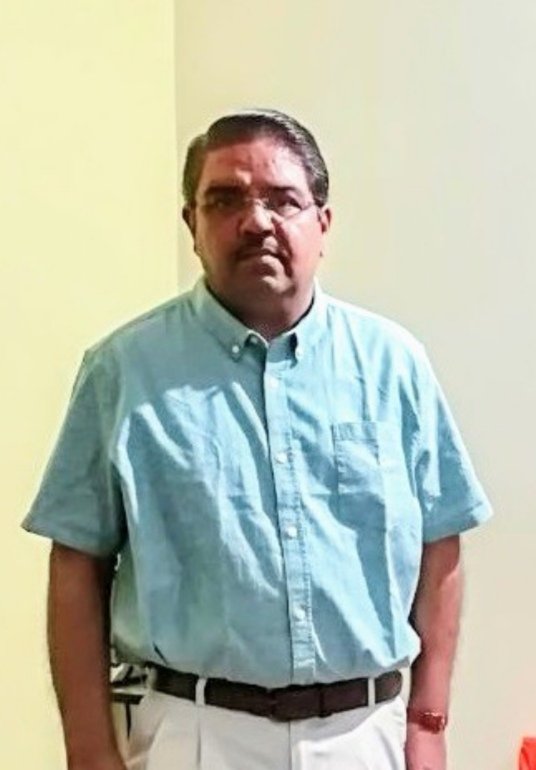 Dr Aakash Kembhavi is a double gold medalist and university topper for all years during his BAMSstudies. He completed his MD(Ayu) from IPGTR&A, Gujarat Ayurved University, Jamnagar in 1998. He also has PGDMLS from Symbiosis University, Pune, and MS (Counselling and Psychotherapy) from Kuvempu University to his credit.
At present, he works as a Professor and Director of PG Studies at SGVVT'S SJG Ayurvedic Medical College and Hospital, Koppal, Karnataka, India. He is also the Director & Consultant Surgeon at Astanga Wellness Pvt Ltd. Hubli, Karnataka.
Academic and Clinical Expertise:
1. Teaching Shalya Tantra for PG and UG
2. Teaching Research Methodology and Bio-Statistics
3. Taught Shareera Rachana, Dravya Guna, Shalya and Shalakya and Roga Nidana at Thames Valley University, London for BA (Hons) students and BSc (Hons) students at Mayur, the Ayurvedic University of Europe, London
4. Teaching Fundamentals of Ayurveda for Europe Ayurveda Academy, France, students
Clinical experience of 20 years in the management of Piles, Fistula – in-Ano, Varicose veins, Diabetic Foot, Arterial Ulcers, Urinary Tract Diseases, Prostate disorders and Cancers
Awards and Affiliations: 
Visiting Professor at Thames Valley University, London
Subject Associate Editor at ARMARC, the Peer-Reviewed Journal of Ayurveda
Board Member of Europe Ayurveda Academy, France
Editorial Board Member of RJAS, RGUHS, Bengaluru
Member, Board of Studies UG and PG for Pre and Para Clinical and Allied Health Sciences including Ayurveda at KAHER, Belgaum
RGUHS, Bengaluru recognised PG and PhD Guide & Examiner for Research Methodology and Bio Statistics. 4 PG scholars have submitted their dissertation to RGUHS under my Guideship and 6 Research projects are ongoing.
Resource Person for the IV BAMS Shalya Tantra Syllabus Restructuring Workshop organised by the Rajiv Gandhi University of Health Sciences, Bengaluru
Editorial Board Member of JONAM – Journal of Natural and Ayurvedic Medicine of MedWin Publishers, USA
Specialized in treatment of Ano-rectal disease, Wound management and Urinary Tract Diseases.
Completed 4 Certificate Courses on Covid 19
Publications:
Published 8 articles and invited as Resource Person at State, National and International Seminars, Conferences and Workshops.
Area of Interest in Research:
Integrated research, Developing new Research Designs in Ayurveda