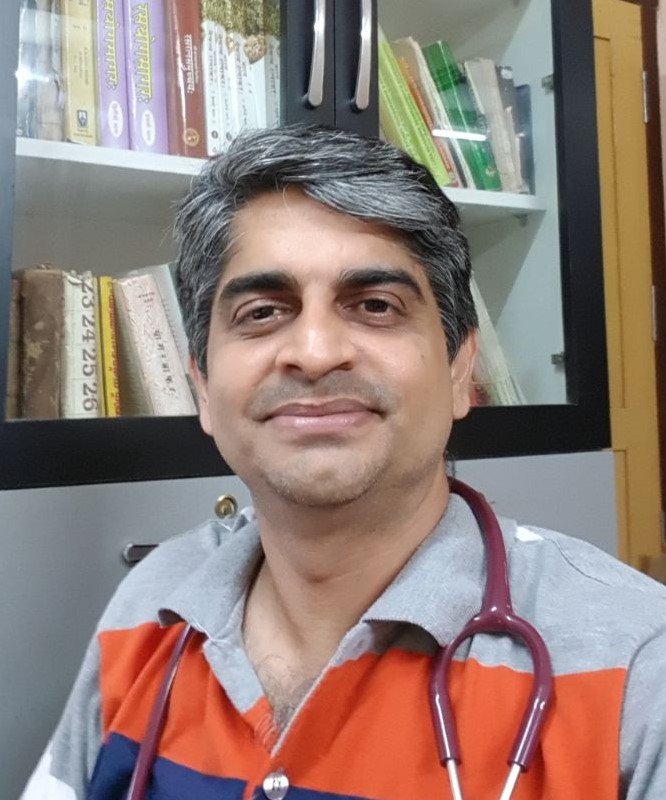 Dr. Jayagovinda Ukkinadka studied BAMS from SDM college of Ayurveda, Udupi in 1998, and thereafter, he completed MD (Ay) in Kayachikitsa in 2017 from Rajiv Gandhi University of Health Sciences. He is practicing Ayurveda for more than 20 years.
Dr. Jayagovinda is a well-known physician and manufacturer from Kerala. He is the chief physician at 'Ukkinadkas Ayurveda', a running 20 bedded Panchakarma Hospital. He also runs a GMP certified Pharmaceutical unit that produces more than 700 Products. Though a majority of products are manufactured for his own use in his hospital, he also has an ethical marketing division.
His special areas of interest include the following:
1. Vata Roga (Rheumatology and Neurological diseases),
2. Improving the quality of Ayurveda preparations,
3. Modernizing the pharmaceutical techniques to retain the traditional value of final product in bulk preparation.