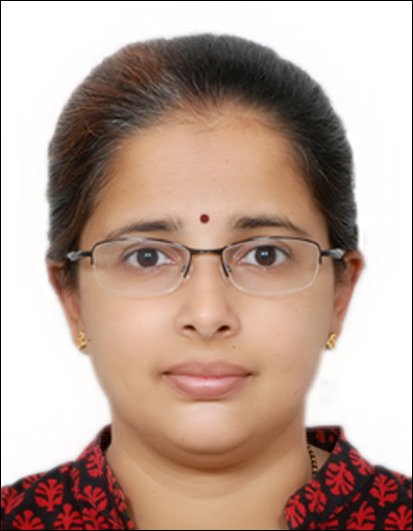 Dr. Sriranjini is an MD(Ay) in Internal medicine (Kayachikitsa) branch of Ayurveda and a PhD from Department of Neurophysiology, NIMHANS, Bangalore. During her more than fifteen years of illustrious career, she has acquired unique combination of expertise in clinical practice, transdisciplinary research, academics, medical writing, analytical skills and management.
Being a clinician researcher, she has a passion for understanding and interpreting the concepts of Ayurveda with contemporary scientific tools that can immensely benefit Ayurveda fraternity and humanity in general. Undergoing training in Ayurveda and research from the best University-colleges has enriched her knowledge and skills. Her endeavor is to make Ayurveda a significant part of mainstream healthcare in India by generating evidence of its preventive, promotive and curative benefits.
She was a Consultant physician at world class, authentic Ayurveda hospitals in India including Institute of Ayurveda and Integrative Medicine (www.iaimhealthcare.org) and the Ramaiah Indic Specialty Ayurveda at Bangalore (http://msricaim.com/) where she catered to patients of diverse ailments of Allergy/Immunology, Pulmonology, Dermatology, Musculoskeletal disorders, Neurology, Geriatrics, and Lifestyle diseases. Currently, she consults at Sevayu, Mississauga, Canada.
Sriranjini is also deeply involved in transdisciplinary research to delve into the intricacies of the science of Ayurveda. She has published her research articles in peer reviewed scientific journals and has won several young researcher awards for participating in mainstream International medical conferences. She is a recipient of the prestigious Dr. Sushila Thaker Prakruti Mandir Prize for work in the field of Natural Medicine, Naturopathy and Yoga awarded by the Association of Physiologists and Pharmacologists of India (APPI), 2013 and won the Young researcher award at International Research Symposium in Ayurveda, Germany, 2014. She has been a Co-investigator on several research projects. She conducts workshops on research methodology, medical ethics, biostatistics and scientific writing for Ayurveda post-graduates and faculty. She is on the Editorial board of the Pubmed indexed Journal of Ayurveda and Integrative Medicine (http://www.jaim.in/) and is a reviewer for many complementary and alternative medicine journals.