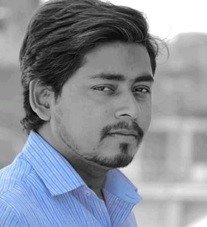 Mr. Anubhav Pandey pursued his BA from Mahatma Gandhi Kashi Vidyapeeth, Varanasi in 2007. Thereafter, he pursued his MA in New Media Communication from the Central University of Himachal Pradesh, Dharamsala in 2014.
Mr. Anubhav Pandey is a highly imaginative filmmaker and has a strong passion for creating independent films, but also has a knack for creating commercials, commercial productions, documentaries, and short films. He has knowledge of the latest camera, video, and audio equipment and editing software.
Mr. Anubhav joined Ayurveda Network as Computer Programmer and Multimedia Designer on 1st of August, 2019. He looks after the video recording, audio and video editing of the contents of Ayurveda network. He also manages the contents on the social media pages, YouTube Channel and the website of Ayurveda Network.